HockeyShare Stat Tracking – Practice Editing Improvement
With most teams being in full-swing now, we've been received a lot of great feedback on our Team Stat Tracking feature.  We've also received a lot of feature requests.  Today, we're excited to announce the ability to quickly remove multiple practices from your team's site.
When you click on "Edit Practices" next to your team under "Stat Tracking" – you will now see all the practices currently entered into the system in an easy-to-read grid format (complete with highlighting when you mouse-over the rows).  You can now edit, delete, or delete multiple practices directly from this page.  Hopefully this feature will save you lots of time when your practice schedule changes throughout the season.  Check out the screenshot below to see exactly what we're talking about.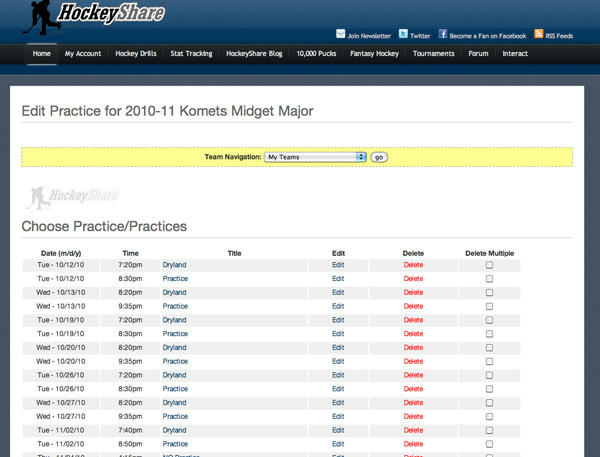 If you have features you'd like to see added to the Stat Tracking, please let me know by emailing them to me at [email protected] and/or leaving a comment on this post.