Creative Ways to Divide the Ice
There's no doubt, one of the easiest ways to keep our game affordable is to increase the number of skaters on the ice at any given time.  The major governing bodies are pushing to get more kids on the ice simultaneously to make the most out of costly ice time.  Below I've included some different ways of splitting up the ice I have found to be effective over the years.  In my opinion, the key to deciding how to split your ice depends on the goals of your practice session and how many skaters you have on the ice.
Many coaches and parents think you can only split the ice into multiple stations with young players, but I disagree.  I think a good coach can run a high-tempo practice that's extremely demanding and challenging by splitting the group into 5-6 stations…..even at some of the upper levels!  The smaller area means the drill can be executed at a higher intensity level and shorter duration.  Hopefully the ice divisions below will give you ideas on how to incorporate more players into a single sheet.
2 Stations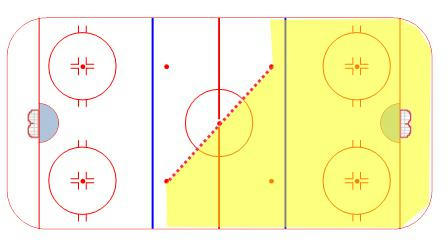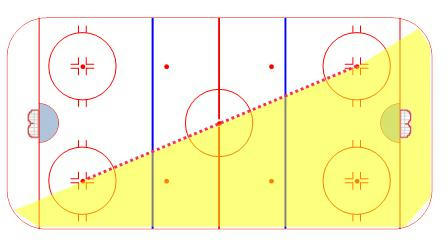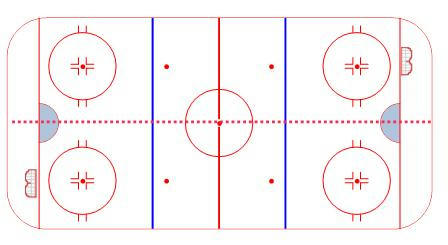 3 Stations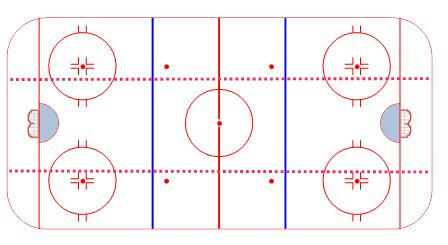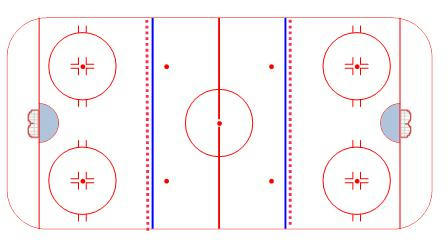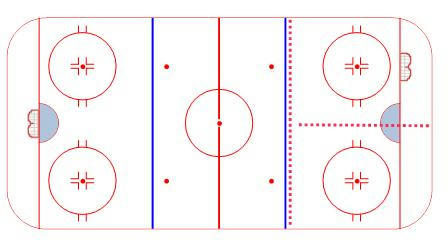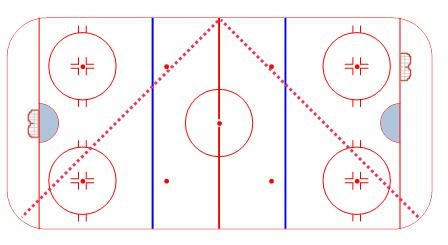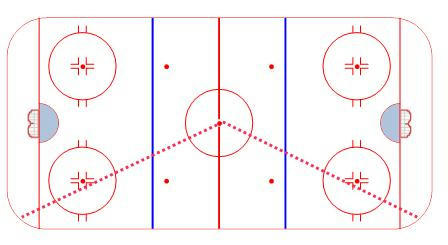 4 Stations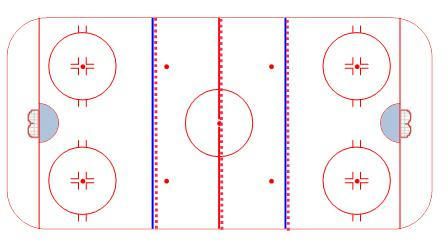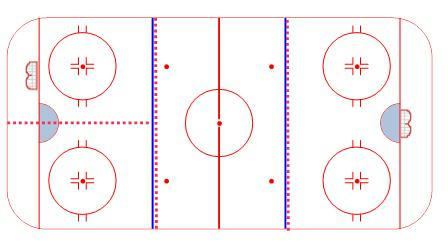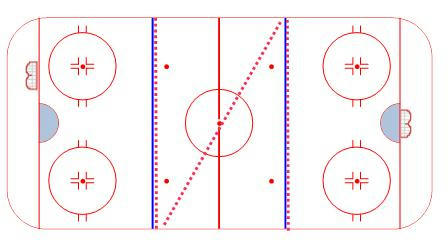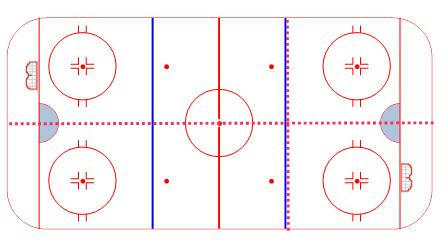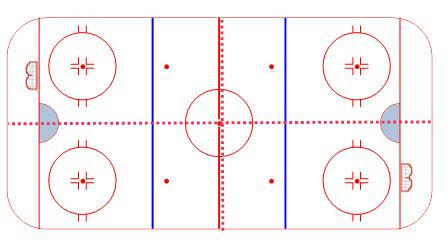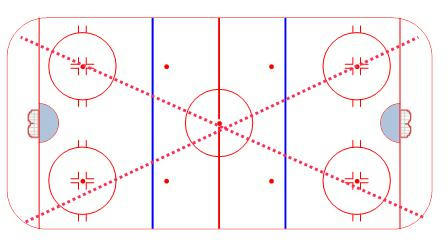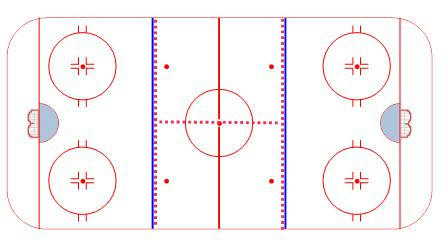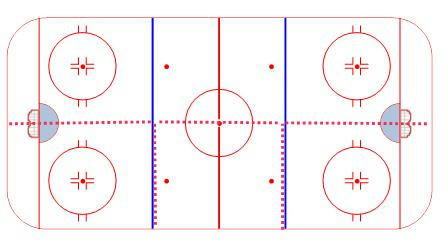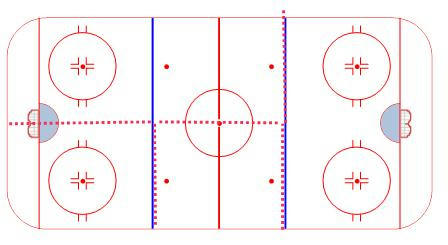 5 Stations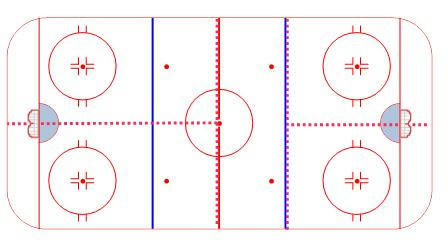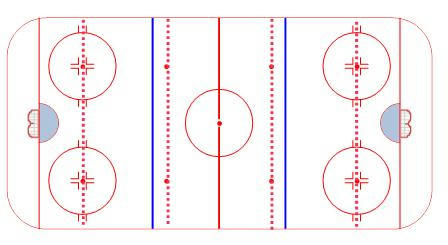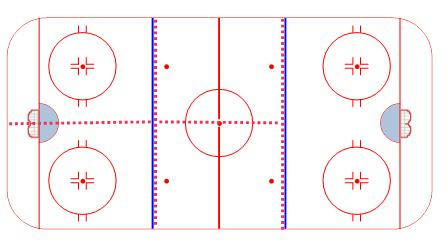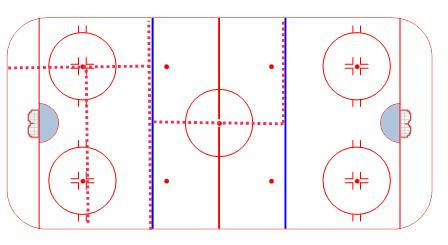 6 Stations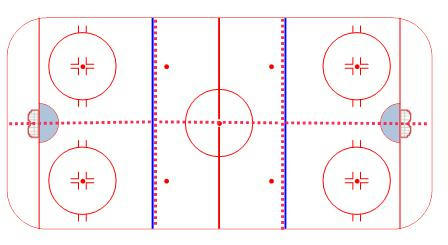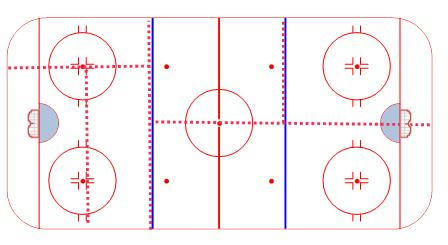 If you have any other combinations, please email them to me at [email protected]